About GREATER NEWARK Mini Maker Faire
The Greater Newark Mini Maker Faire is a celebration of creativity and ingenuity in the New Jersey community. The faire invites makers—from woodworkers to beekeepers, from robotics engineers to 3d-printing artists, to present their projects that take DIY thinking to a new level.  Whether they're presenting a clever new way to make ink, a robotic arm, a robot that can draw or the science behind conductive ink, the Makers at this event will captivate and inspire—all alongside the Museum's art and science collections acting as the ultimate 'maker' examples.
The event is more about show than tell in a fun faire environment. Join demonstrations, participate in hands-on workshops and be inspired by speakers pushing the limits of the art, science and technology. Bring the entire family to New Jersey's first Maker Faire and find the MacGyver or Martha Stewart in you!
ABOUT NEWARK MUSEUM
The Newark Museum, established as the largest New Jersey museum, invites you to enjoy unforgettable experiences in the arts and natural sciences.  Take an inspirational journey through 80 galleries of world-class collections including American, Asian, African and Classical.
Experience another era in the Victorian Ballantine House—a National Historic Landmark.  Enjoy our exciting science collections and space travel in our popular planetarium.  Stroll through our beautiful sculpture garden, visit our museum shops and enjoy a delicious lunch or snack at our café.
"The place where Shangri-la and New Jersey meet. Staunch commitment to its diverse community and treasures from Tibet to Timbuktu make the Newark Museum a little corner of paradise." — Smithsonian Magazine
About Maker Faire:
Maker Faire is the Greatest Show (and Tell) on Earth—a family-friendly showcase of invention, creativity and resourcefulness, and a celebration of the Maker Movement. It's a place where people show what they are making, and share what they are learning.
Makers range from tech enthusiasts to crafters to homesteaders to scientists to garage tinkerers. They are of all ages and backgrounds. The aim of Maker Faire is to entertain, inform, connect and grow this community.

The original Maker Faire event was held in San Mateo, CA and in 2014 celebrated its ninth annual show with some 1100 makers and 130,000 people in attendance. World Maker Faire New York, the other flagship event, has grown in four years to 600+ makers and 80,000 attendees. Detroit, Kansas City, Atlanta, Milwaukee, Orlando, Silver Spring, Paris, Rome, Oslo, Trondheim, Tokyo, Newcastle (UK), and Shenzhen are the home of larger-scale, "featured" Maker Faires and over 120 community-driven, independently organized Mini Maker Faires are now being produced around the United States and the world.
Maker Faire is supported by Make: magazine and Maker Media.
About Make: Magazine: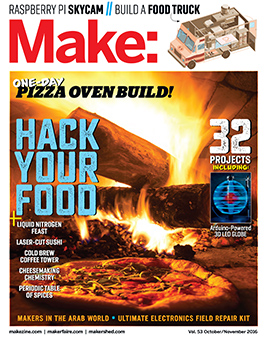 Make: is the first magazine devoted entirely to Do-It-Yourself (DIY) technology projects.
Make: unites, inspires, informs, and entertains a growing community of resourceful people who undertake amazing projects in their backyards, basements, and garages.
Make: celebrates your right to tweak, hack, and bend any technology to your will.
Besides the magazine and the faire, Make:
and Maker Media is:
Greater Newark Mini Maker Faire is independently organized and operated under license from Maker Media, Inc.